"If the wind will not serve, take to the oars." Latin Proverb
Guest instructor, Mark Rheault, and his family, traveled all the way from Fargo, North Dakota, USA to teach two trainings through BGET. The first training, Social Entrepreneurship, was held July 31st – August 1st at Wide Horizon School in Mae Sot.The 32 student participants hailed from various organizations including Khom Loy Development Foundation, SunSawang, Blessed Homes, as well as Wide Horizons. Over the course of the packed two day training, Mark guided the students through the five phases of social entrepreneurship:
1. Establishing the Mindset
2. Awareness and Ideation
3. Build the Plan
4. Execute Proof of Concept
5. Replicate and Expand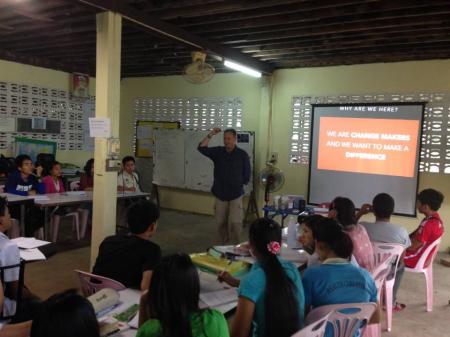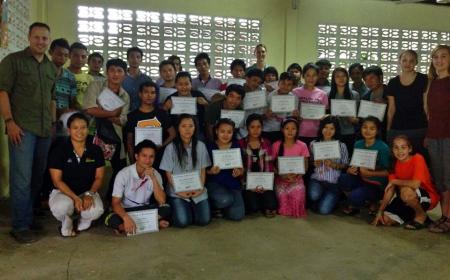 The second training, The 7 Mindsets, was held August 7th – August 8that Grace Garden for 16 students from Special 2 class at Noh Bo Academy. This training focused exclusively on phase 1 of social entrepreneurship, establishing the mindset, to help the students define and pursue their goals.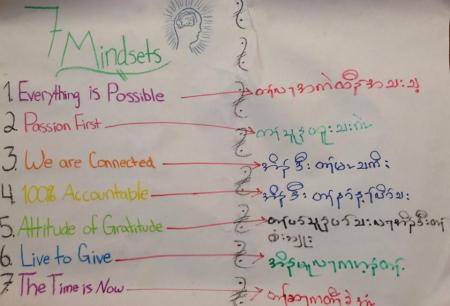 "At this training I learned that we should have a dream and we should follow our dream" one student reflected.  While learning about these mindsets and how to pursue their dreams, the students did many activities together including putting together dream boards from magazine cut-outs, making rubber-band friendship bracelets, learning how to research on the internet, and playing lots of group games lead by Mark's daughters, Syler, Caiden, and Zenna. "I want to spend more time to learn more!" many students lamented after the conclusion of the training.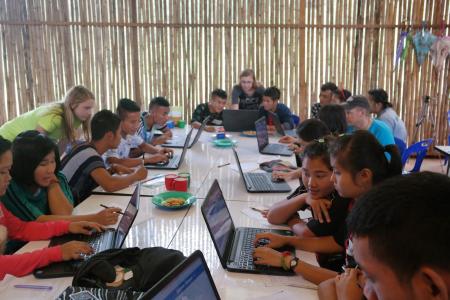 Representatives from GLOW visited Grace Garden to witness the training on August 7th.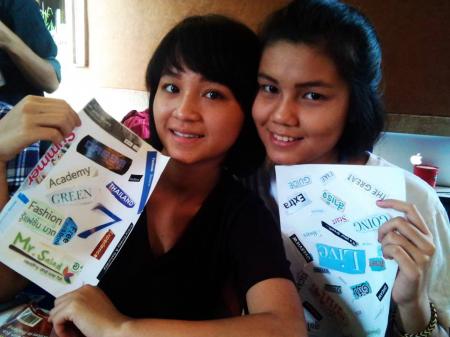 "This training was valuable for me. I would recommend my friends that 7 mindsets is good and useful for our life," many students agree.
Thank you, GDF Suez and GLOW for supporting the trainings!