I have spent the last two summers as a member of the Global Youth Service Team on the border of Thailand and Burma installing photovoltaic systems and ultraviolet water purifiers in migrant schools. Some may think it odd for a teenager to willingly give up a month of summer vacation for two consecutive years, but the time I spent volunteering on the border is invaluable, and I can't express how grateful I am to have been involved. The things I have seen and experienced are unique to say the very least—and I truly believe they have made a significant impact on my life.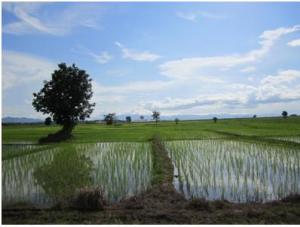 Coming to an area like the border region was profoundly humbling the first time I saw it, and in returning I only felt a stronger desire to do what I could to contribute to the tremendous need that exists there. What I found to be most sad was that there was, to some degree, assistance from other groups already in place; but for the most part incomplete, ineffective, or miscommunicated. It was evident in both of my trips to the border that other NGOs had tried to help out by donating solar electric systems for migrant villages and schools to use, but they are usually installed improperly. We noted several instances of solar arrays facing the wrong direction to gather optimal solar power, under the shade of buildings or trees, and the lack of or misuse of batteries to store power. In our projects, we make it a point to spend a day explaining how the newly installed systems operate.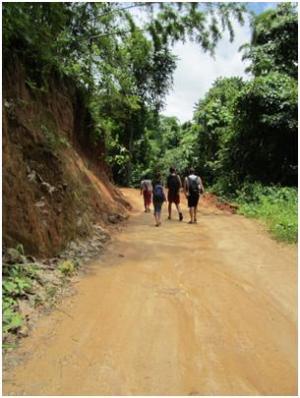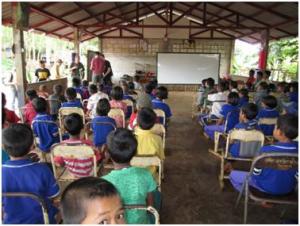 Obviously, teaching the students at the migrant schools presented the challenge of a language barrier. Some of the students speak Burmese; others speak Karen (and within that, two different subtypes!); and still others speak Thai. Meanwhile, all of us GYST volunteers were fluent in… English. Luckily, we had been working with some incredible technicians from BGET who helped us out and acted as translators. With their help we could succeed in explaining the newly installed systems and their required maintenance and discuss the reasons for using sustainable energy such as solar power. Actually, working with the BGET technicians in general was one of my favorite things about being on the border. There's something really amazing about partnering up with strangers who understand about half of what you say to them, and somehow growing close to them over installations and bumpy truck rides and groggy mornings at work. Unexpected friendships from the other side of the world are irreplaceable and hard to come by, and I'm so glad to say I've had the chance to develop several.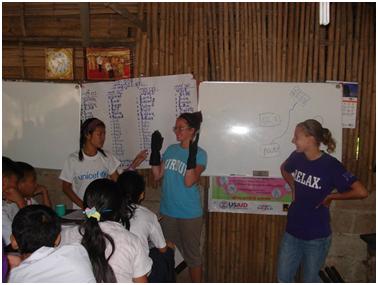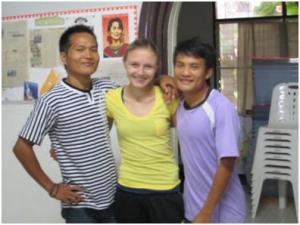 Getting involved with the Global Youth Service Team and with projects in the border region was, in the beginning, something of an automatic decision for me. I'm a science geek, so engineering and putting together electrical systems sounded like a good time, and I love to travel so Southeast Asia seemed a new and exciting place to spend four weeks of my summer. Then I learned of the service aspect and was drawn in even more. But none of these initial attractions can compare to how much I have actually gotten out of my experiences in these past two years. For anyone looking to get a grasp on what the "real" world is actually like, coming to volunteer on the border is an ideal way to sense the reality of the less fortunate—and to give assistance to people who really need it.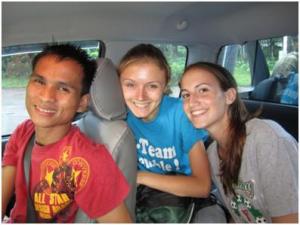 Thanks to BGET for all you do, and for making my experiences as incredible as they have been!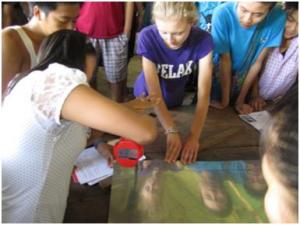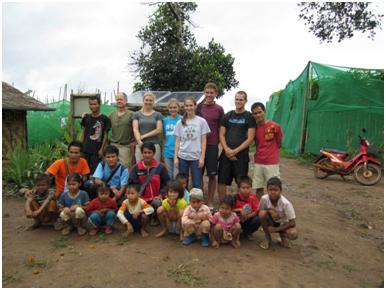 This post is written by Paige Radney.