Hello! My name is Kyaw Win , I come from H.S.T.K. I came to study in BGET . We learned a lot from the KHOMLOY team about anim al husbandry. So it is my turn to talk about chickens.
I will talk about how to raise the chickens and how to make chicken feed. We have two different kind of chicken, village chickens and egg laying chickens. Village chickens are easier to care for. We can feed than left over food like rice. For the egg laying chicken it is different, we have to make special food for them, build a good house for them, and make baskets for them to lay eggs. We have to look after them properly. We have to check them every day to make sure they do not get disease,
To make chicken feed, at first we have to chop banana stalk and mix with rice husk, sugar, and salt. We put all in a bucket, close the top and white for 7 days and then can feed it to the chickens.
The thing that I liked most in class was making bamboo baskets because they are easy and fun to make. We had a teacher who to taught us how to make them.
First we watched him make them, so that we know how to do it, and then we made them ourselves. It is so fun to make.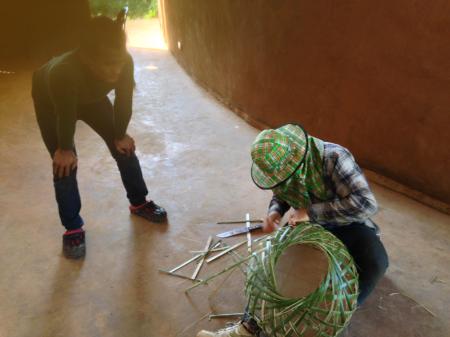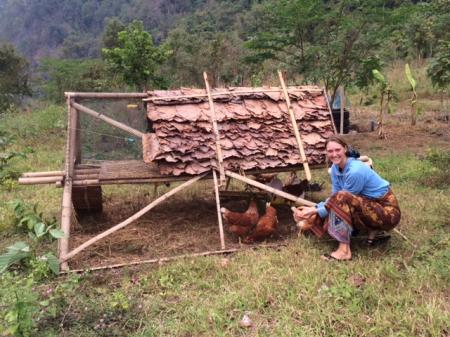 In my future , when I finish studying at BGET, I will go back to my school to teach my friend about how to make chicken baskets, how to look after the chickens, and how to take care chicken. And I will go back to my village to make compost and grow food. When I finish that I will go to study about medicine. And when I finish I will go back to build adobe house for hospital to help my village. Thank you.
This post was written by Kyaw Win.